Founded in 2006, Cartago Consultoría y Servicios S. de R.L. de C.V and Protea Ingenieros S. de R.L. de C.V. were the first foreign companies to join GRUPO CARTAGO, leading the international expansion of our group. More recently in 2018 the recent Cartago Ingeniería Técnica S.A. de C.V. was also founded.
From our office in Mexico we have supervised the construction and commissioning of the most important infrastructure, generation and renewable projects carried out in Mexico. Some of these projects are:
Combined cycles of Dulces Nombre, Escobedo, El Carmen, Topolobampo II and III, Tuxpan, Tamazunchale, Agua Prieta, etc.
Altamira, Madero, Bajío cogenerations, etc.
Pier B-IV Wind Farms, Santiago, etc.
Santiago, Hermosillo, Cuyoaco photovoltaic plants, etc.
Minatitlán and Salamanca refineries.
Laguna Verde nuclear power plant.
Furthermore, during all this time we have consolidated an excellent staff of engineers with whom we have developed our usual Engineering and Supervision Services in numerous international projects: CCC Sugres in Russia, CCC Mesaieed in Qatar, CCC Riga in Latvia, CCC Koudiet in Algeria, CCC Parnaiba in Brazil, CCC Chilca in Peru, Merritt Biomasses and Fort St. James in Canada, MEDGAZ Project in Algeria, etc.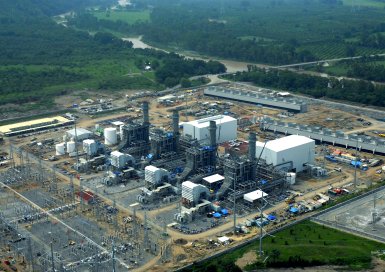 Cartago Mexico address
C / Lope de Vega nº 107 2º
Col. Chapultepec Morales, Del. Miguel Hidalgo
11570 Ciudad de México.