Corporate Culture
Grupo Cartago´s corporate culture is based on adapting to the needs and specific problems of each client as well as to the requirements of service excellence and quality assurance. The values of Grupo Cartago's corporate culture, under the premise of a permanent expansion to consolidate its leading position, are based on four main pillars that govern our past, present and future:
Quality and Trustworthiness of the work completed
Ethics, legality and transparency
The rigorous compliance of the law in all aspects of our business as well as a high degree of individual and collective involvement of all our employees for the services provided reinforces our clients confidence in us and opens doors to new markets and opportunities.
Services
GRUPO CARTAGO is specialized in providing Engineering and Technical Services, Project Management and Supervision of work during the Erection and Commissioning of Industrial plants, petrochemical and energy generation. Furthermore, Grupo Cartago develops its services in a global manner, covering all specialties and areas in order to carry out complete projects.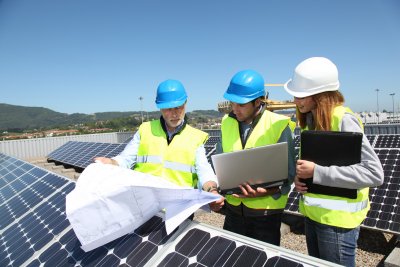 Some of the services provided by our group are:
Project Management and Coordination.
Construction Management and Supervision, on site, for all areas: Civil Engineering, Mechanical Erection, Electrical Installation, Instrumentation and Control, Piping, Rotating Equipment, Painting and lagging etc.
Commissioning Management and Supervision, on site, for all areas: Commissioning Managers, Mechanical, Electrical, Instrumentation, and/or Operation and Control Commissioning Supervisors, etc).
Project Engineers (mechanical, electrical, and I&C, operation & control engineers).
Planning and Project Control Supervision.
Cost and Contracts Control Supervision.
QA/QC Coordination and Supervision.
HSE Coordination and Supervision at work (Health, Safety & Environment).
Detailed Design Engineering Services: Civil Works, Mechanical, Piping and Equipment, Electrical and Instrumentation, etc.
2D & 3D Designing and Drafting. Technical Specifications Drafting.
Process Engineering Services.
Legalization of facilities and equipment.
Technical Management and Assistance.
Purchase Management and Order Control.
Administrative Services.